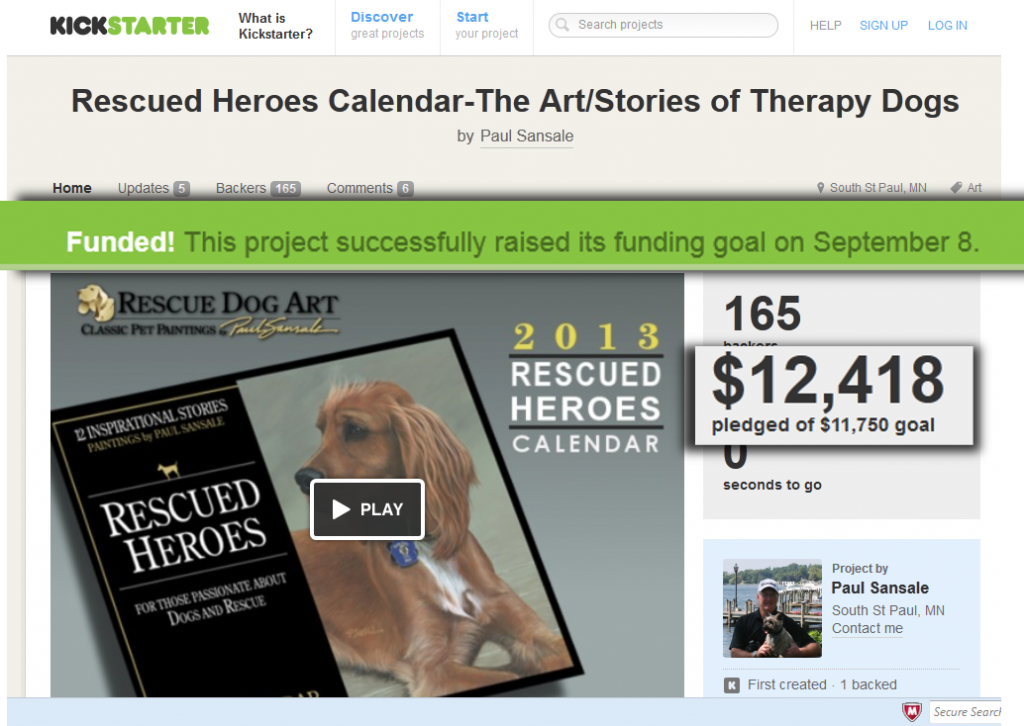 SUCCESS WITH KICKSTARTER – WE'RE PRINTING!
Hi Everybody
Thanks to all your incredible help with Kickstarter, the 2013 Rescued Heroes Calendar will be printing!!
Here I am following a meeting with Dave Haugland, president of Impressive Print in St. Paul. This is a company that always delivers incredible quality- we couldn't be in better hands with printing the calendar!
We should have it ready to send out to you sometime in the next two weeks.  And thanks again to all of you who had any part to play in our Kickstarter success, we couldn't have done it without you!
Paul