How Our Calendar Can Help Your Fundraising Efforts
If you would like the Rescued Heroes- Veterans Edition 2014 calendar as a fundraiser for your organization please contact us.  Tell us a little about your group and we'll email you out an information sheet and hopefully answer all your questions. Please use the Contact tab to reach us. This is the perfect way for Veterans advocacy and support groups, rescue groups, or even scouts to raise funds for special projects.
To see how our calendars can be used, read our blog to see how we used our calendars to raise money for a Veteran in Minnesota to get a service dog through calendar sales in Frattalone's Hardware stores. Read the blog here.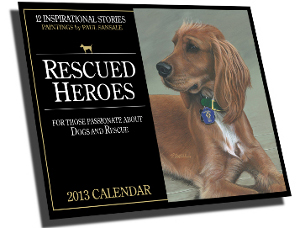 All requests are handled on a first come basis according to date and will be accepted as long as supplies last!
I hope we can help make your fundraiser a success!!