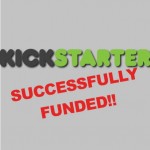 We want to thank all the wonderful people that helped us reach our goal. The following supporters of our project allowed us to not only print our calendar, but continue doing what we love to do. How do we ever thank you all?!!
[column size="1-4″ last="0″ style="0″]
John Schütze
Peggy White
Susanne […]
Read More

→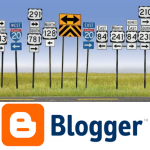 On
October 17, 2012
By
Paul
Hi Everyone,
Soon Paul and I will be leaving on a road trip to photograph the rescued service dogs belonging to Veterans. I'm going to write a blog along the way on Blogger.com called "In Search of Heroes" -so stay tuned and follow along with us as we meet our "Heroes". (It's not live […]
Read More

→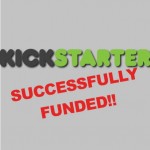 On
October 17, 2012
By
Paul
SUCCESS WITH KICKSTARTER – WE'RE PRINTING!
Hi Everybody
Thanks to all your incredible help with Kickstarter, the 2013 Rescued Heroes Calendar will be printing!!
Here I am following a meeting with Dave Haugland, president of Impressive Print in St. Paul. This is a company that always delivers incredible quality- we couldn't be in […]
Read More

→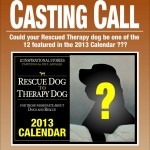 On
January 3, 2012
By
Lynn
Hey everyone-
We are looking for rescued therapy dogs to feature in our next 2013 "Rescue Dog to Therapy Dog" calendar. Here's the "Casting Call" Info:
Where: Adogo Pet Hotel – Minnetonka
When:  Saturday, January 21st from 3-5pm
To apply for a time slot, contact Paul by emailing to paul@rescuedogart.com. Please include your rescue […]
Read More

→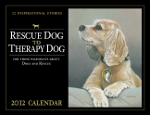 On
March 12, 2011
By
Paul
I'm happy to announce that we are getting closer to finishing our biggest project to date, which is the Rescue Dog to Therapy Dog Calendars for 2012. We've been working on this project for close to a year now and we've put a lot of blood, sweat, and tears into it to get it to […]
Read More

→